americaN FREMO - modular model railroad in N scale
americaN module layout - Schutterwald 2011
Details

Kategorie: americaN
Zuletzt aktualisiert: Freitag, 11. August 2017 17:38
Geschrieben von Michael Homberg
americaN module layout - Schutterwald 2011
The annual FREMO main meeting and convention 2011 was in Schutterwald, Germany.
americaN set up a modular layout. The following journey is from east to west: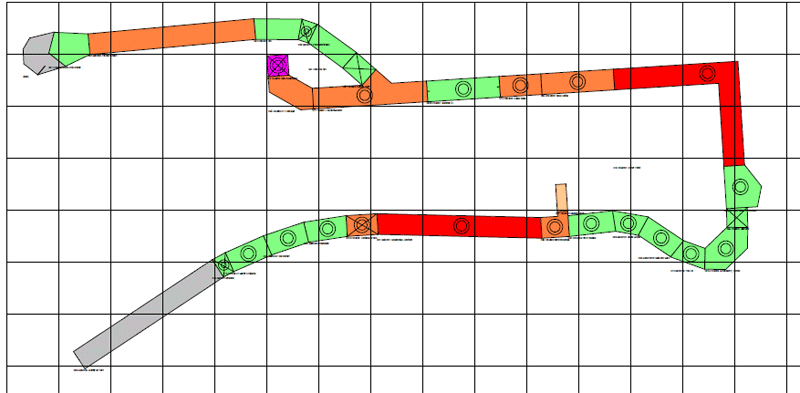 Layout
Video: railfanning a Pulpwood Extra, operated by Clinch River Railroad
Video: helicopter flight along the layout, following the Pulpwood Extra, operated by Clinch River Railroad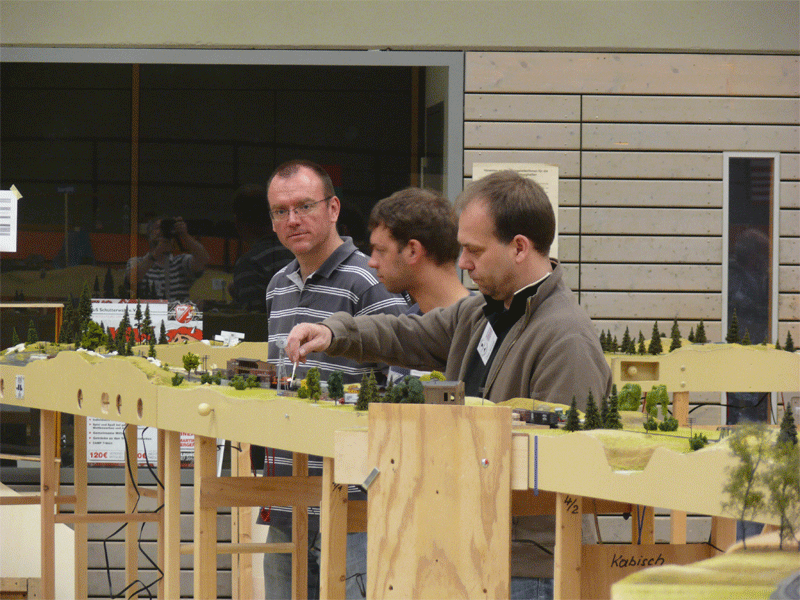 operating at Rocky Point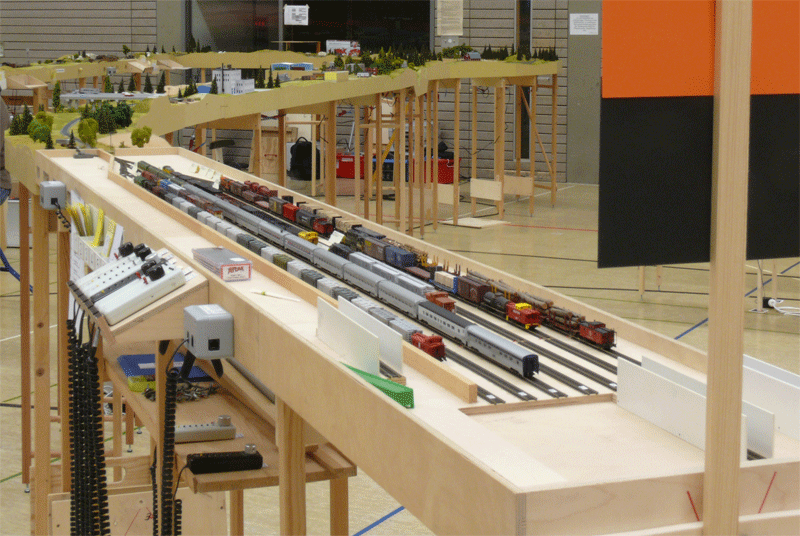 Erehwyna Yard, staging and fiddle yard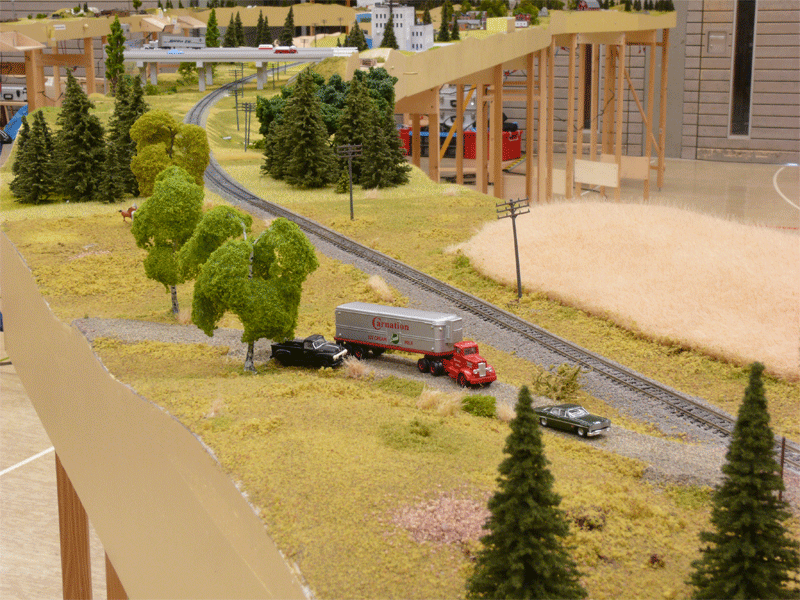 Mary's Crossing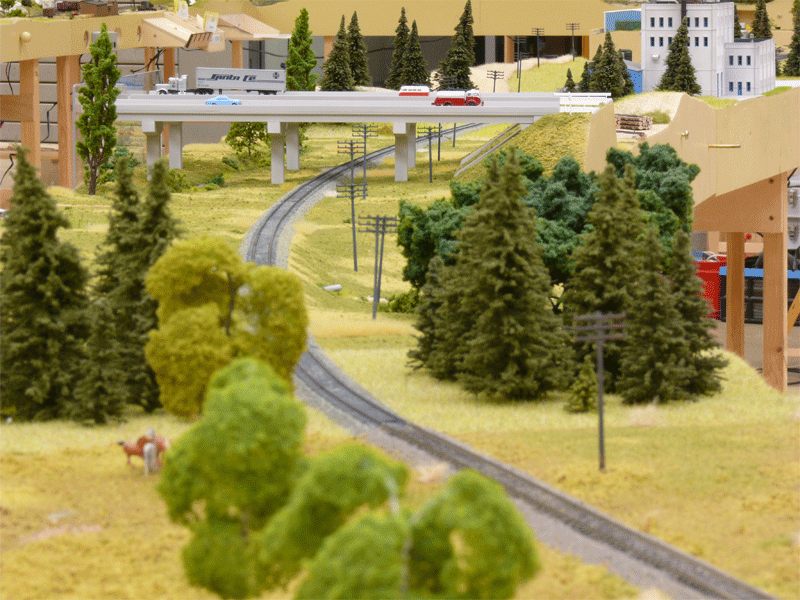 The Culvert
detail of "The Culvert"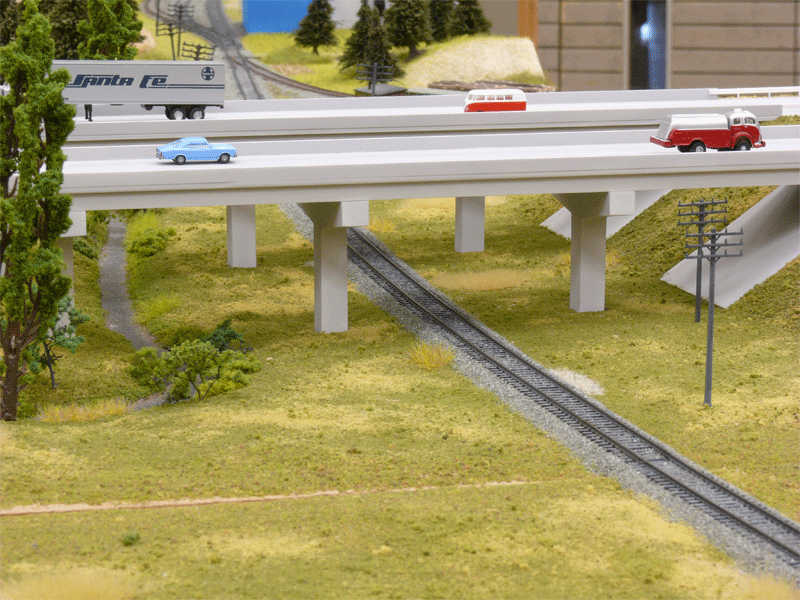 Interstate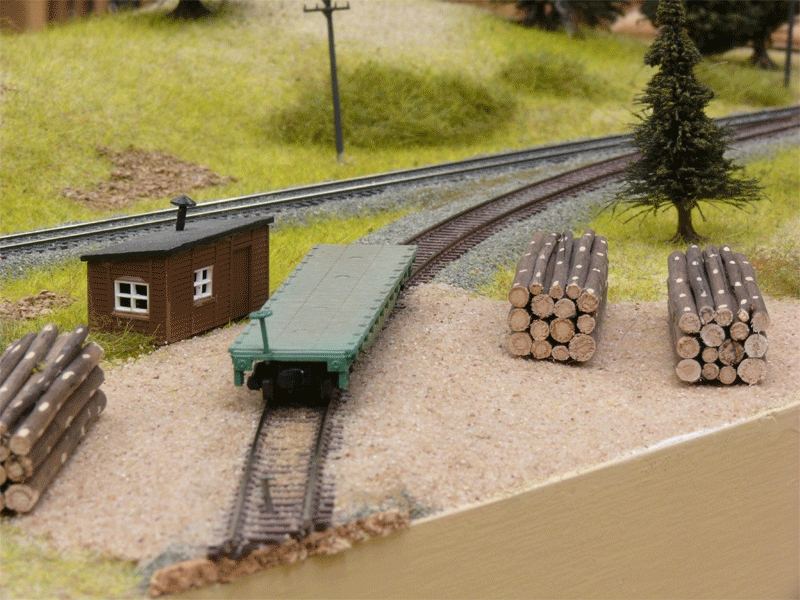 Footless Wood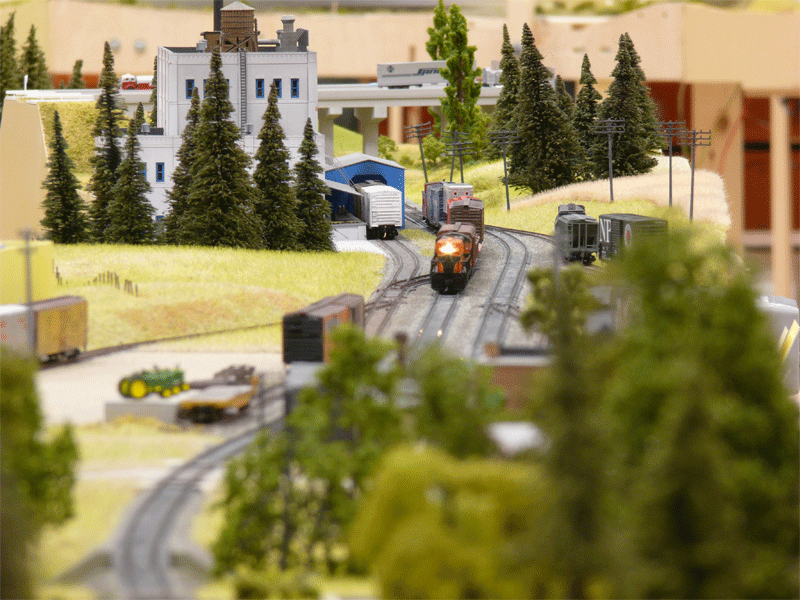 Appaloosa Junction, view back to east direction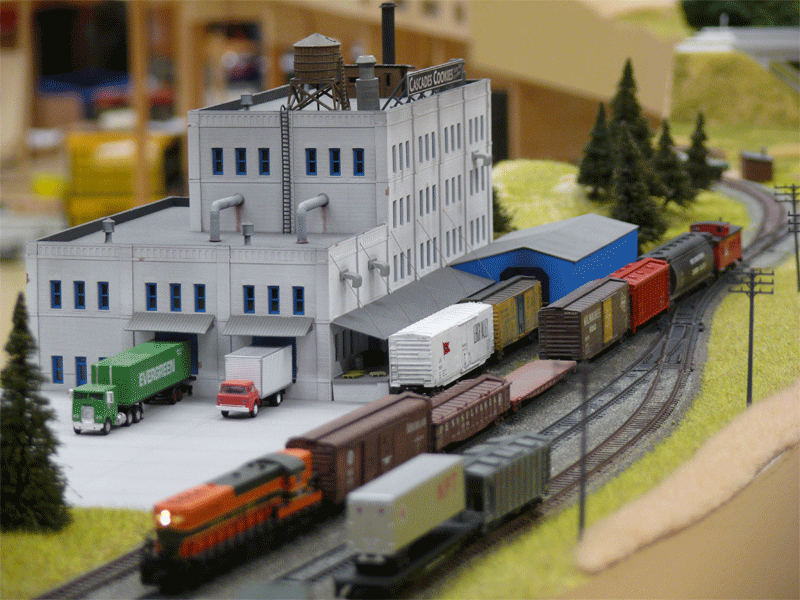 Cascades Cookies, at Appaloosa Junction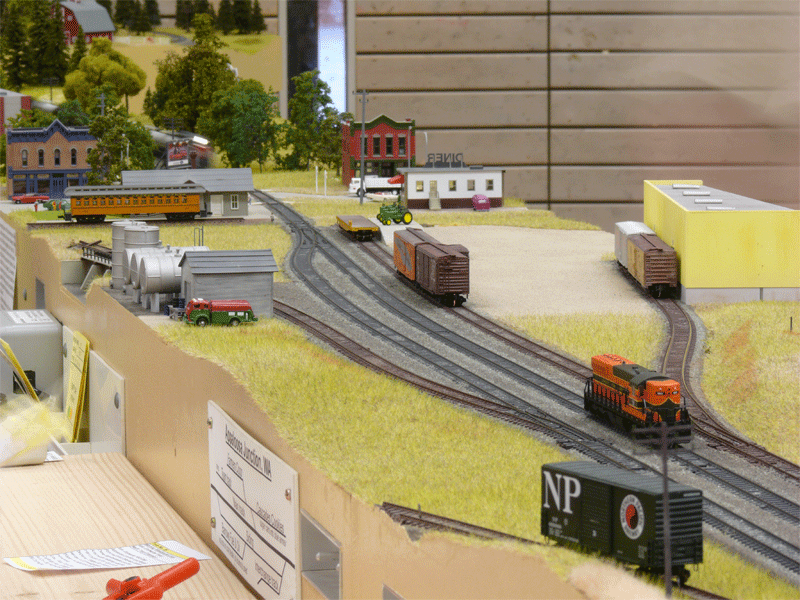 west part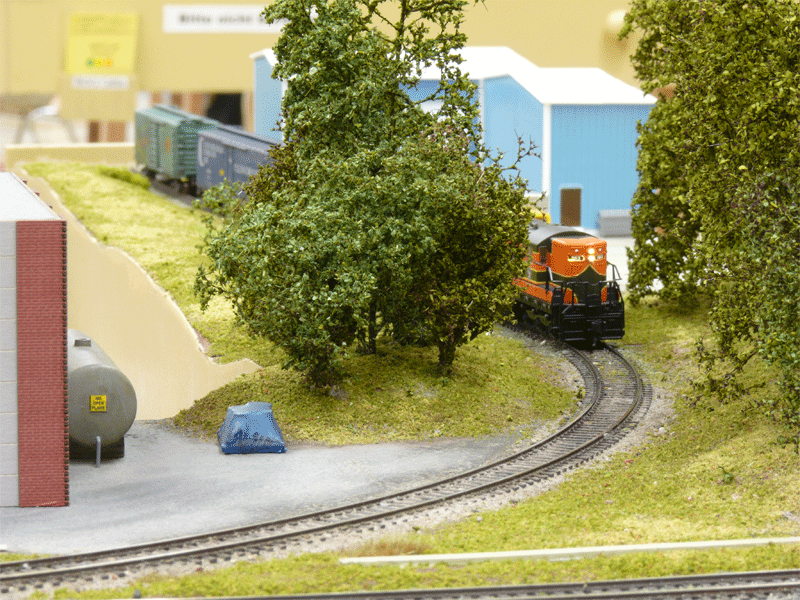 new modules: Swift Industries in the foreground, and Calahan Paper behind
moving towards Calahan Paper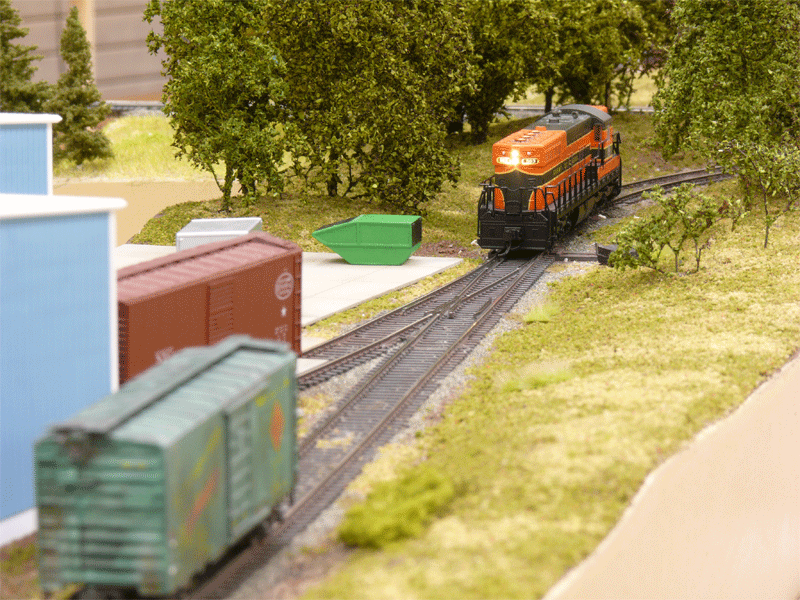 Calahan Paper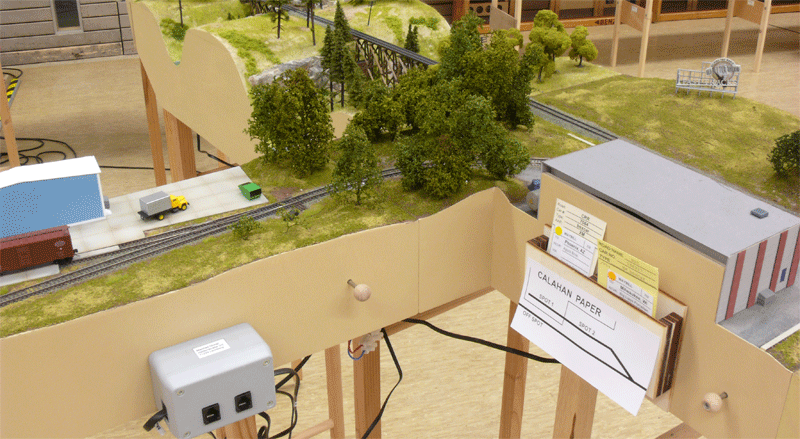 view from a plane: Swift Industries (right) and Calahan Paper. Standard for these modules is "americaN NAI", with Swift Industries as a connector.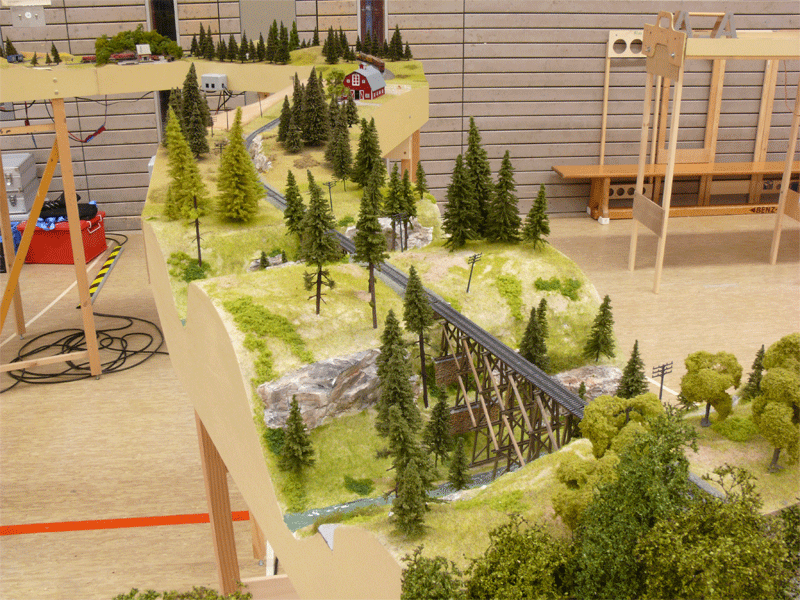 Two Trestles, with Royal Gorge, Wheat and Barn, The Fill, and Emergency Corner behind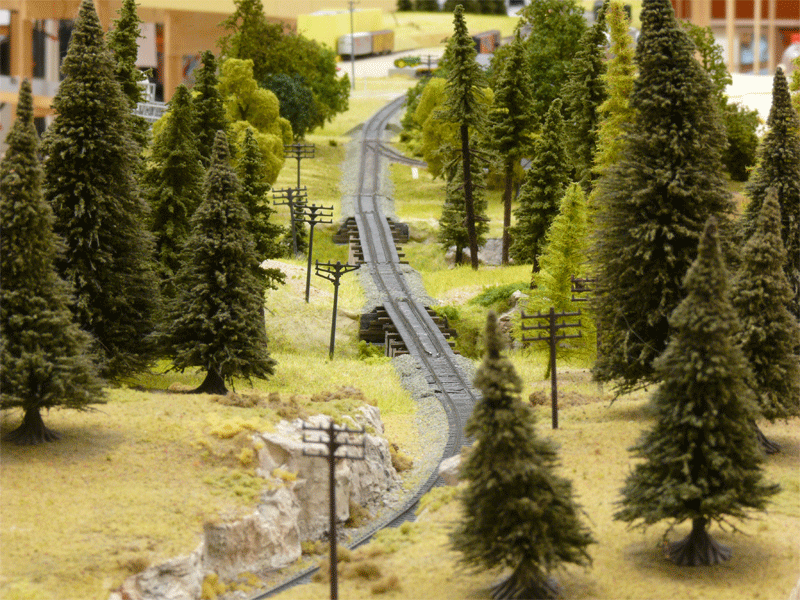 View back:  Royal Gorge in the foreground, and Two Trestles behind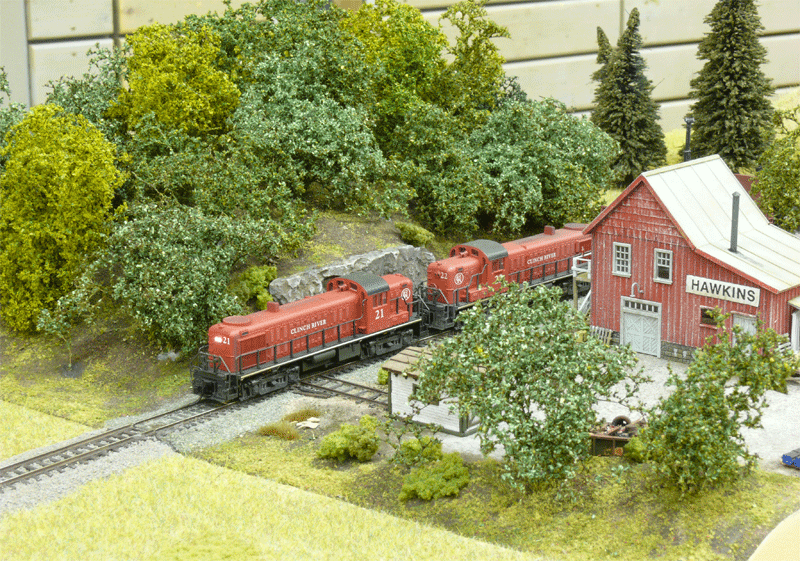 Hawkins.
This meeting was the first time that engines of Clinch River Railroad were working the German branch of CRRR. CRRR is a proto-freelanced railroad of Phil Brooks, Knoxville, Tenn. The design of CRRR is used by permission of Phil.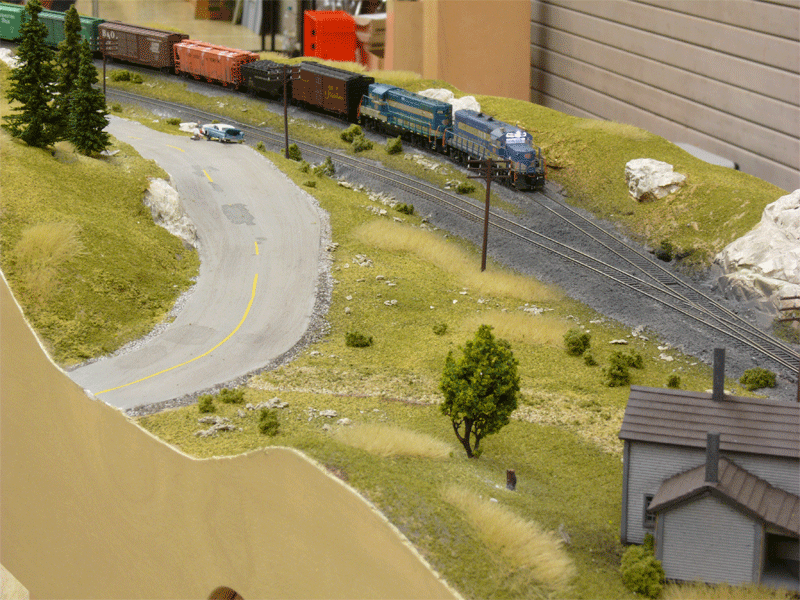 East of Rocky Point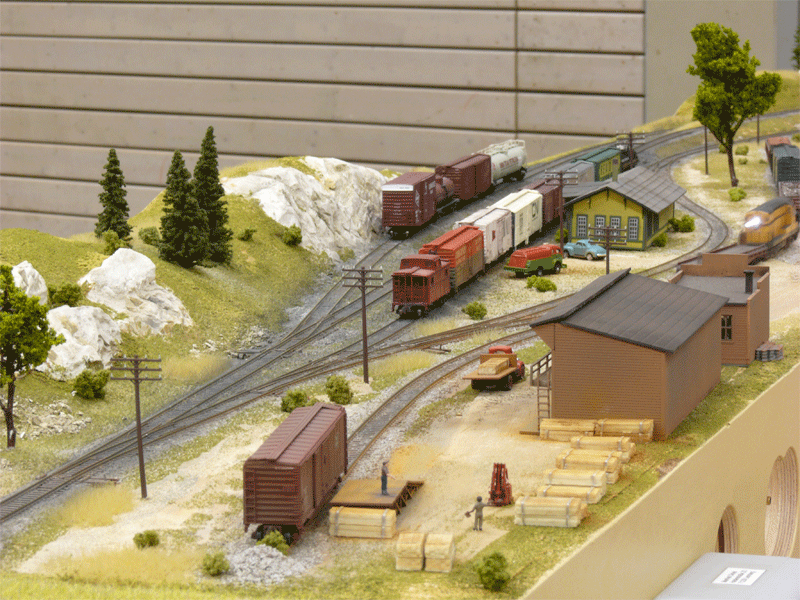 Rocky Point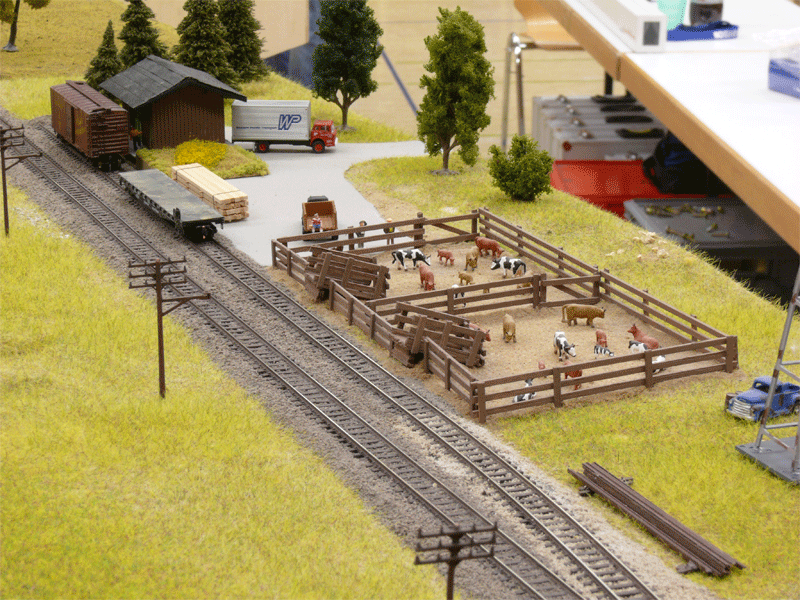 Rick's Cattle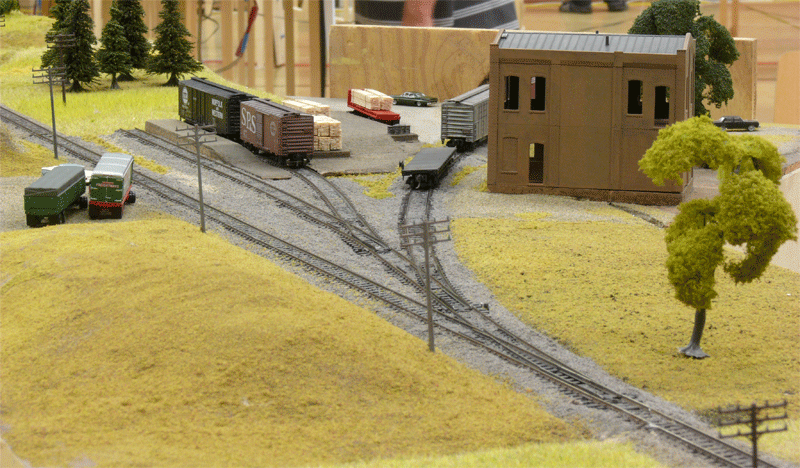 Cobie Steel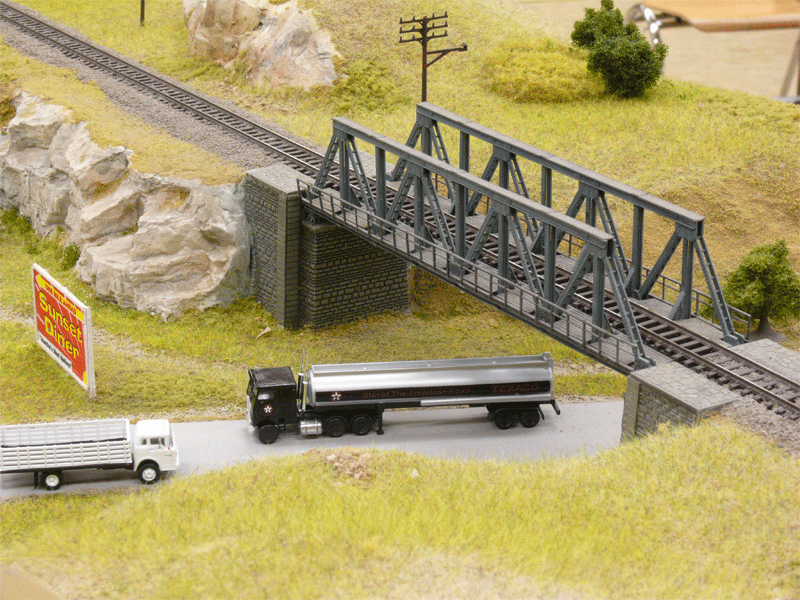 Highway 61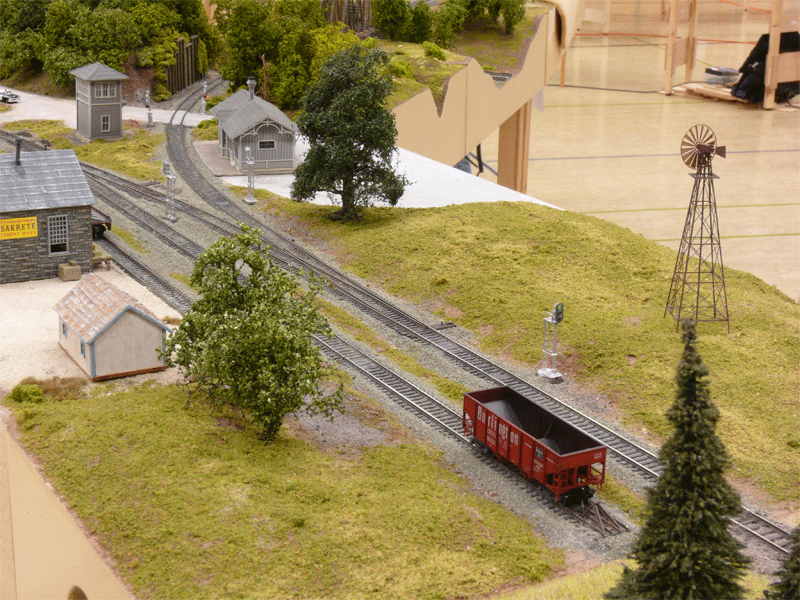 Main Line (right), and connection to Fremont Branch (left)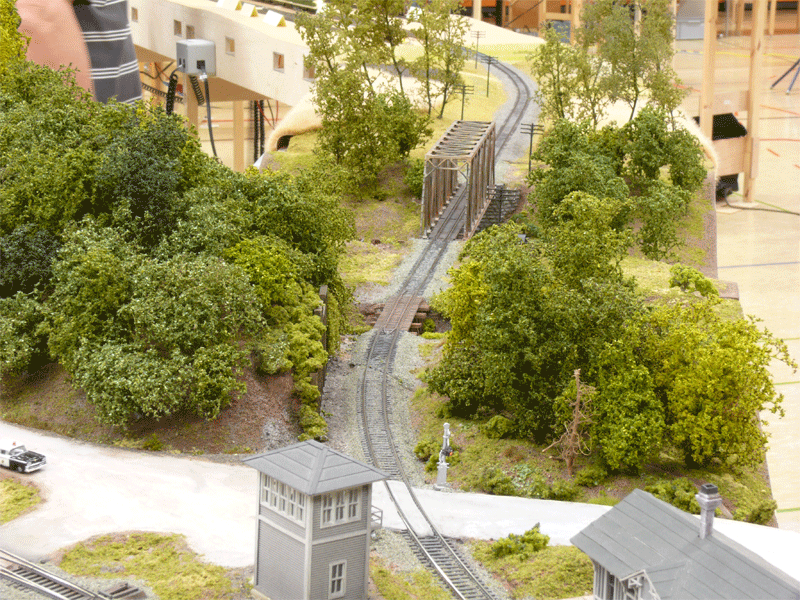 following the Main Line: Tower of Fremont Branch, Speers Ferry (with bridge), Thousandfifteen
Detail just behind Fremont Branch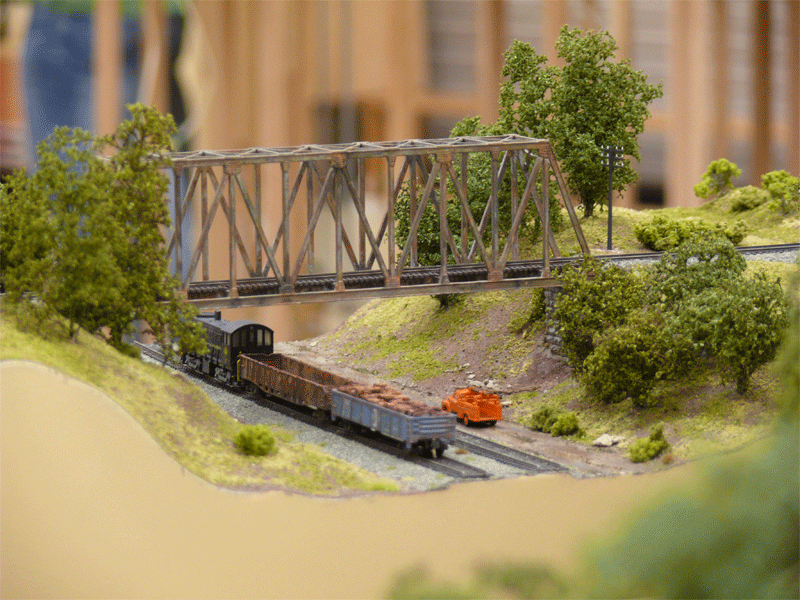 Speers Ferry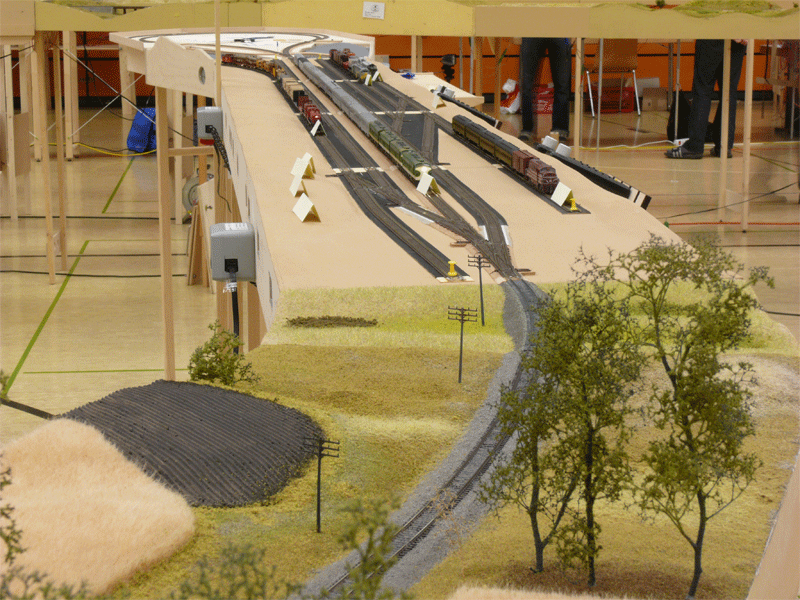 approaching Yard Extension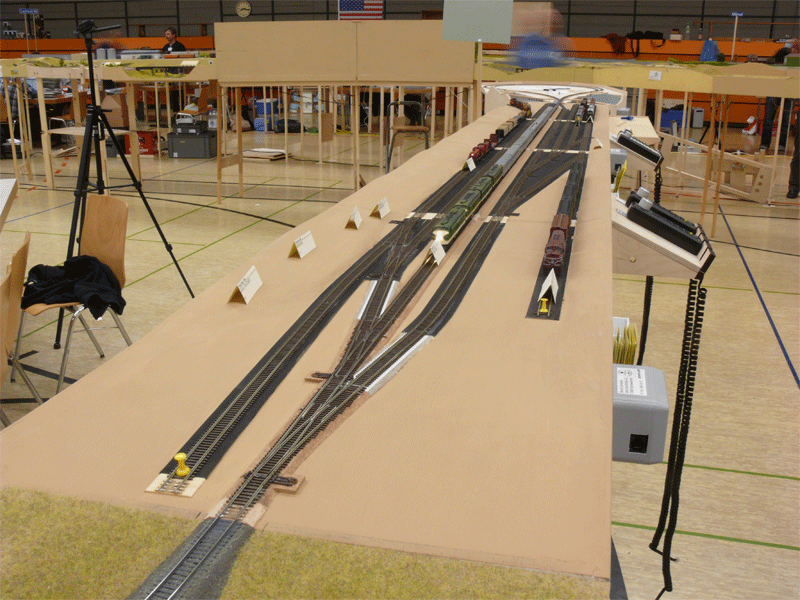 Yard Extension, with the new module South King Street (the loop)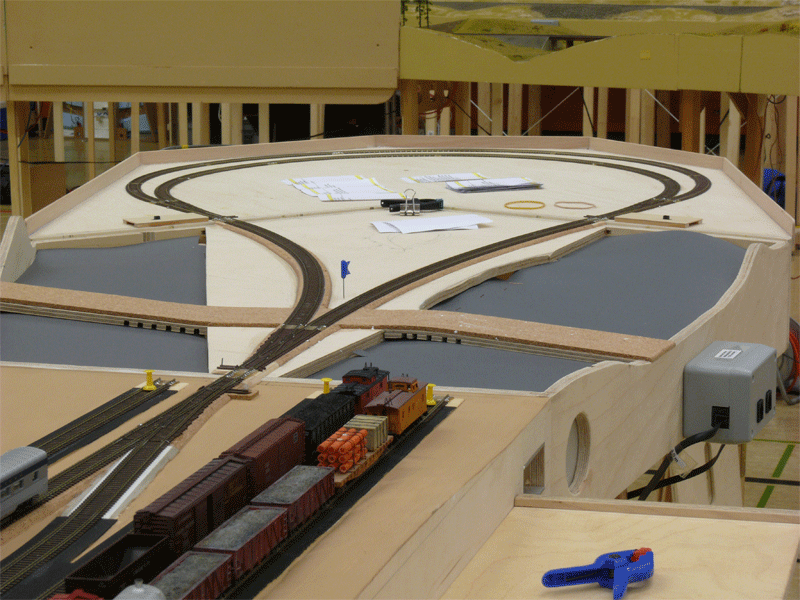 South King Street,
this can be used to turn trains of 2 engines plus 20 cars plus a caboose, or 4 engines and 11 long passenger cars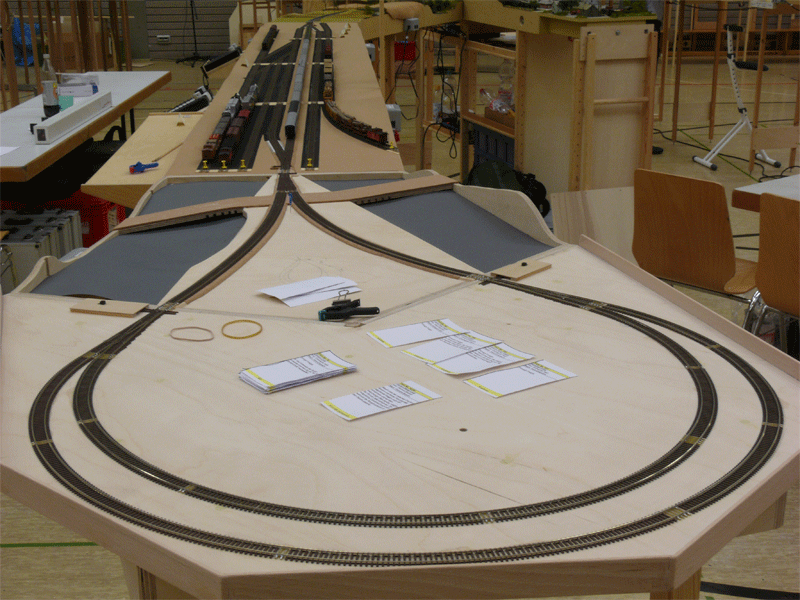 View back
---
Area of Fremont Branch: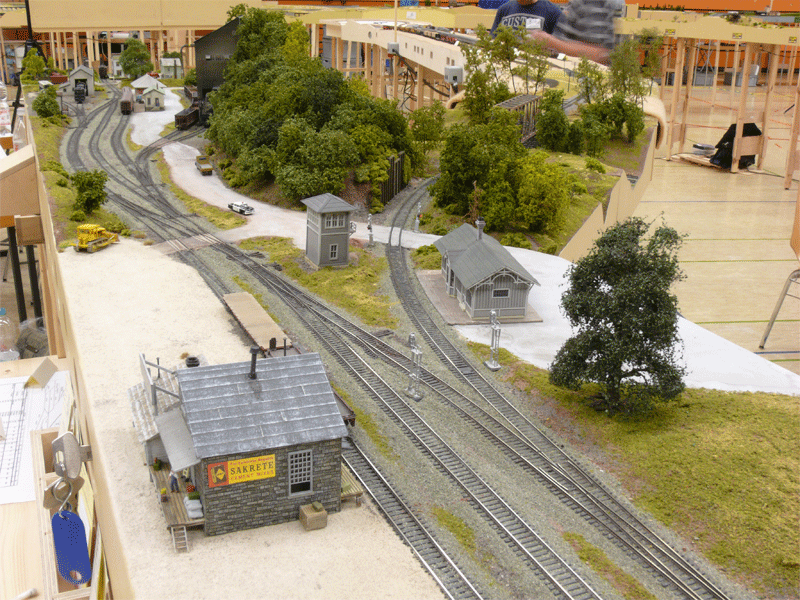 View from East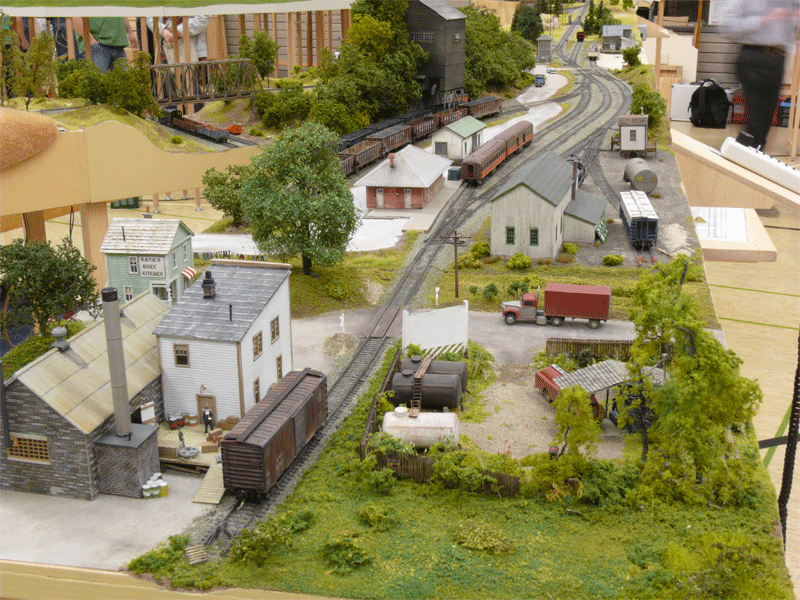 from West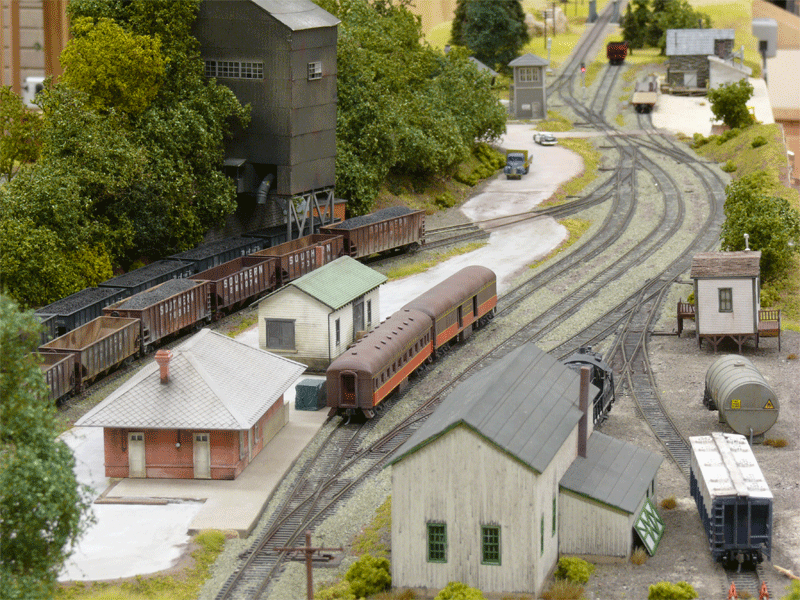 closer look at the middle part
---
more information about this meeting: americaN Schutterwald website